Collection:
St Mary's College RFC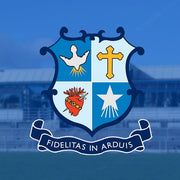 Welcome to your McKeever Teamwear Portal by McKeever Sports.
Orders are processed at the the end of each order window.
Club pick up is not available for this order
Orders available approximately 8-10 weeks after placing your order.
Due to current high volume orders, we can not guarantee delivery before Christmas.
**Jerseys will be delivered post Christmas 2021**
**Currency can be changed at the bottom of the page** 
This club store has been closed.